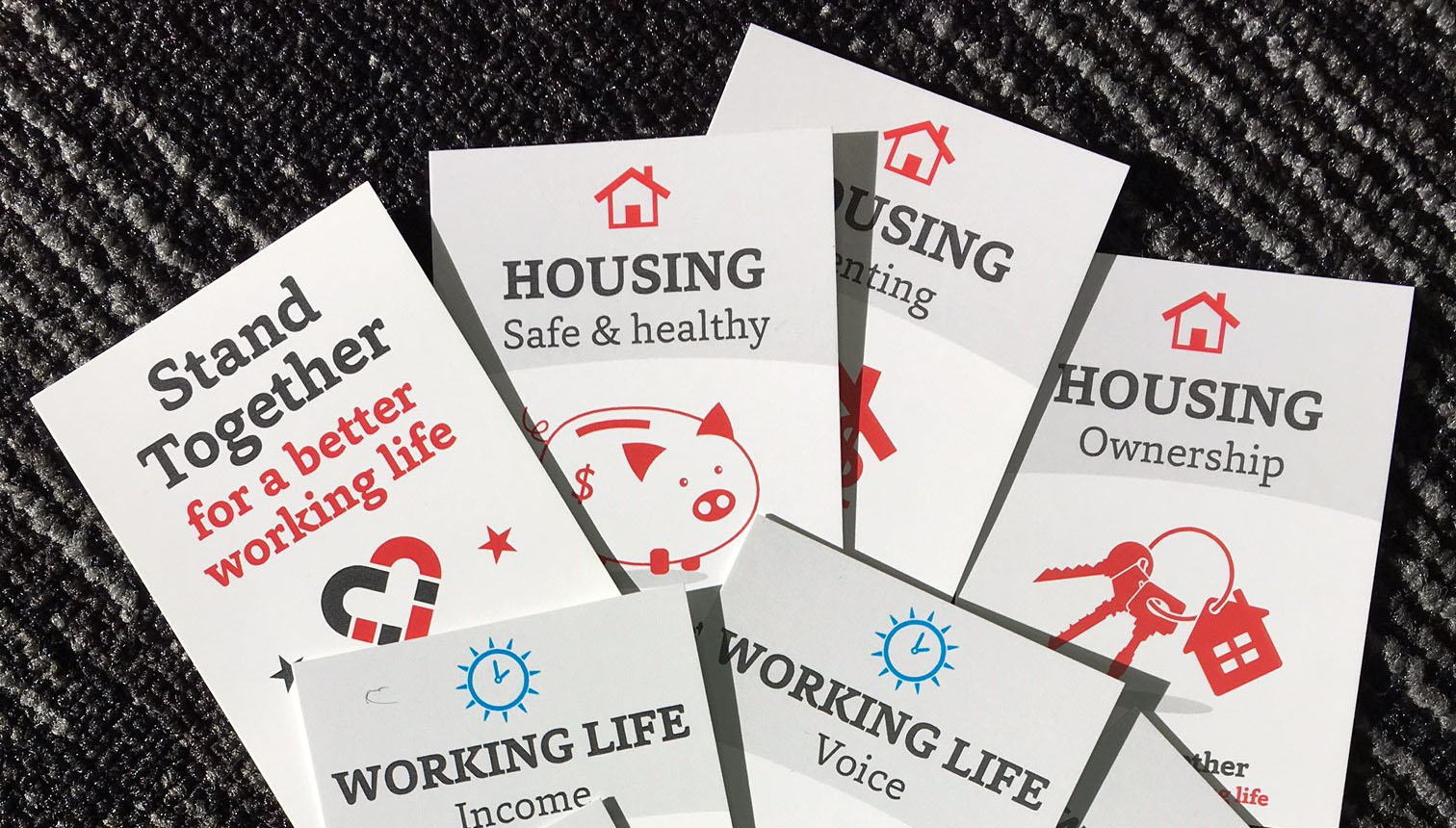 CONVERSATION CARDS
New Zealand we need to talk. We need to value our communities, the people who live and work in them, the people who make them great. We have created a series of conversation cards that you can use to have the tough conversations and get people thinking about the real issues when it comes time to vote.
You can pick one or you can pick them all. Have a conversation one to one, or in small groups. Talk to your family, your friends, hold a morning tea at your work or a evening event at your local sports club. Start the conversation about what matters this election and how we can Stand Together to vote for a better New Zealand.
Request cards
Keen to get political? Request a card pack below and get talking about what matters to you this election. Want other support using the cards? Let us know below.